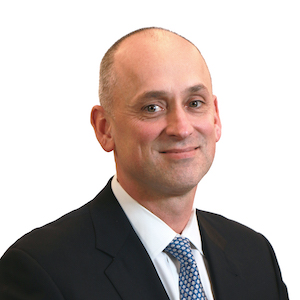 Chad E. Turner
EVP, Chief Financial Officer
As Executive Vice President, Chief Financial Officer, Chad Turner is responsible for all finance and accounting functions for the Company, including financial reporting, planning, tax, and treasury.
Mr. Turner has been with the Company since 2004 and has served in several leadership roles in finance and beyond. Mr. Turner previously served as head of financial planning and analysis, overseeing the forecasting and performance analysis functions that drive the Company's strategic direction. Prior to this role, Mr. Turner served as Vice President, Accounting, with experience in all areas of finance including acquisition integration, treasury, risk management, modeling, and due diligence. Prior to joining the Company, Mr. Turner served as Controller for Verestar, Inc. where he oversaw worldwide accounting, reporting, tax, and treasury functions with responsibility for all financial audit requirements and technical research.
Mr. Turner started his career in public accounting at Arthur Andersen, and earned his Bachelor of Science degree in accounting from Georgetown University. He holds a Certified Public Accountant designation.