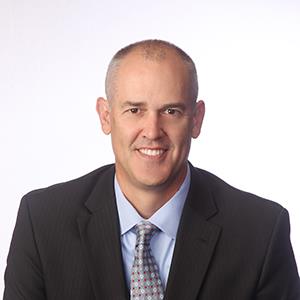 David Inggs
Chief Operations Officer
As Chief Operations Officer, David Inggs oversees all aspects of the Operations function including Securities Lending, Risk, Fraud Detection, Trade and Position Services, Advisory Services, Cost Basis and Tax, Margin, Account Services and Maintenance, Business Administration, and Reporting and Analysis.
Prior to joining E*TRADE, Mr. Inggs served at Goldman Sachs, where he was the Managing Director and Global Head of Operations for Derivative Prime Brokerage, Futures & Options, Execution & Clearing, and Prime Brokerage. Prior to Goldman, he was an Executive Director in Loans and Derivative Operations at Morgan Stanley. Prior to this role he held several positions across Whole Loan, Fixed Income, Rate Swap, Credit Derivative, Collateral, and Management Analysis and Planning Operations.
Mr. Inggs received a BA and MA in Commerce from the University of KwaZulu-Natal.