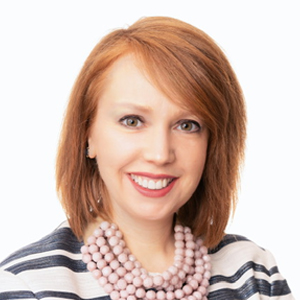 Jolie Fleming
Managing Director, Digital
As the Managing Director of Digital at E*TRADE, Ms. Fleming leads the transformation of digital product management, user experience, and design functions for E*TRADE's retail platforms.
Ms. Fleming is a veteran of the Chicago technology community with a proven track record in driving transformative results for both startups and well-established corporate cultures—from leading several mergers, integrations, and new business launches to driving digital and mobile strategies and major product releases. Prior to her current role, Ms. Fleming was the Chief People Officer at OptionsHouse, a brokerage firm acquired by E*TRADE in 2016. Before her time at OptionsHouse, Ms. Fleming was General Manager and a founding member of the management team at PowerReviews and Senior Vice President of Organizational Development at Q Interactive, a Landmark Communication company. Earlier in her career, Ms. Fleming was a management consultant at CSC Index where she focused on market strategy, process redesign, and change management initiatives for Fortune 500 companies.
Ms. Fleming earned a bachelor's degree from Northwestern University.