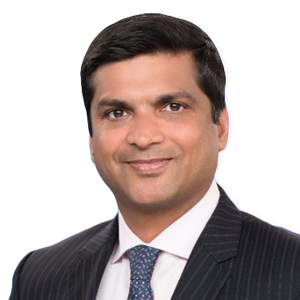 Mayank Gupta
Chief Human Resources Officer
As Chief Human Resources Officer, Mr. Gupta oversees E*TRADE's enterprise-wide Human Resources function, which is responsible for talent management, compensation and benefits, diversity and inclusion, and employee engagement.
Mr. Gupta has over 15 years of experience in driving complex HR initiatives and establishing compensation frameworks within the financial services industry. Prior to joining E*TRADE, he served as the Head of HR for Tech, Quants, and Global Trading at Citadel where he oversaw talent strategy, including spearheading hiring programs, leadership coaching, workforce planning, and pay for performance processes
Prior to this role, Mr. Gupta held several HR leadership positions at SunTrust Banks where he was responsible for people and organization development. He began his career in business development and strategy, rising through the ranks at such companies as Sprint-Nextel, Boston Consulting Group, and Comcast.
Mr. Gupta received a degree in business administration from Panjab University and an MBA from the University of Maryland.