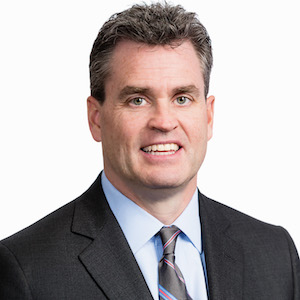 Michael Murphy
SVP, Retail Brokerage
Michael Murphy leads the Company's efforts to deepen and broaden customer relationships across the firm's network of service professionals and financial consultants.
With a career spanning almost 30 years in financial services, Mr. Murphy has held senior leadership roles in customer relationship management, segmentation, strategic planning, and branch management. Prior to joining the Company most recently in 2017, he served as Managing Director of Retail Strategy & Operations at TD Ameritrade since 2013. Preceding this position, Mr. Murphy was the SVP of Relationship Management and Client Service during an earlier tenure at the Company. Mr. Murphy began his career at Waterhouse Investor Services.
Mr. Murphy received a BA in Business Economics from the State University of New York at Oneonta and holds FINRA Series 7, 8, 24, and 63 licenses.